Sanders delegate wins NY state election in district that voted big for Trump
Democrat Christine Pellegrino has defeated her Republican challenger in a New York state special election, just months after the district went big for Donald Trump in the 2016 presidential race.
Pellegrino, a delegate for Sen. Bernie Sanders (I-Vt.) during the Democratic presidential primary, defeated Republican challenger Thomas Gargiulo in the District 9 State Assembly special election.
"Thank you to all the volunteers and supporters who worked so hard during my campaign," Pellegrino posted on her Facebook page.
"I look forward to representing the people of the 9th Assembly District!"
Some Democrats applauded the win on Twitter to warn Republicans that their unified control of the federal government is at risk in the 2018 midterm elections. The race represents another victory for Democrats, who are looking for wins in state races and House special elections in Georgia and Montana as proof that an anti-Trump backlash is building.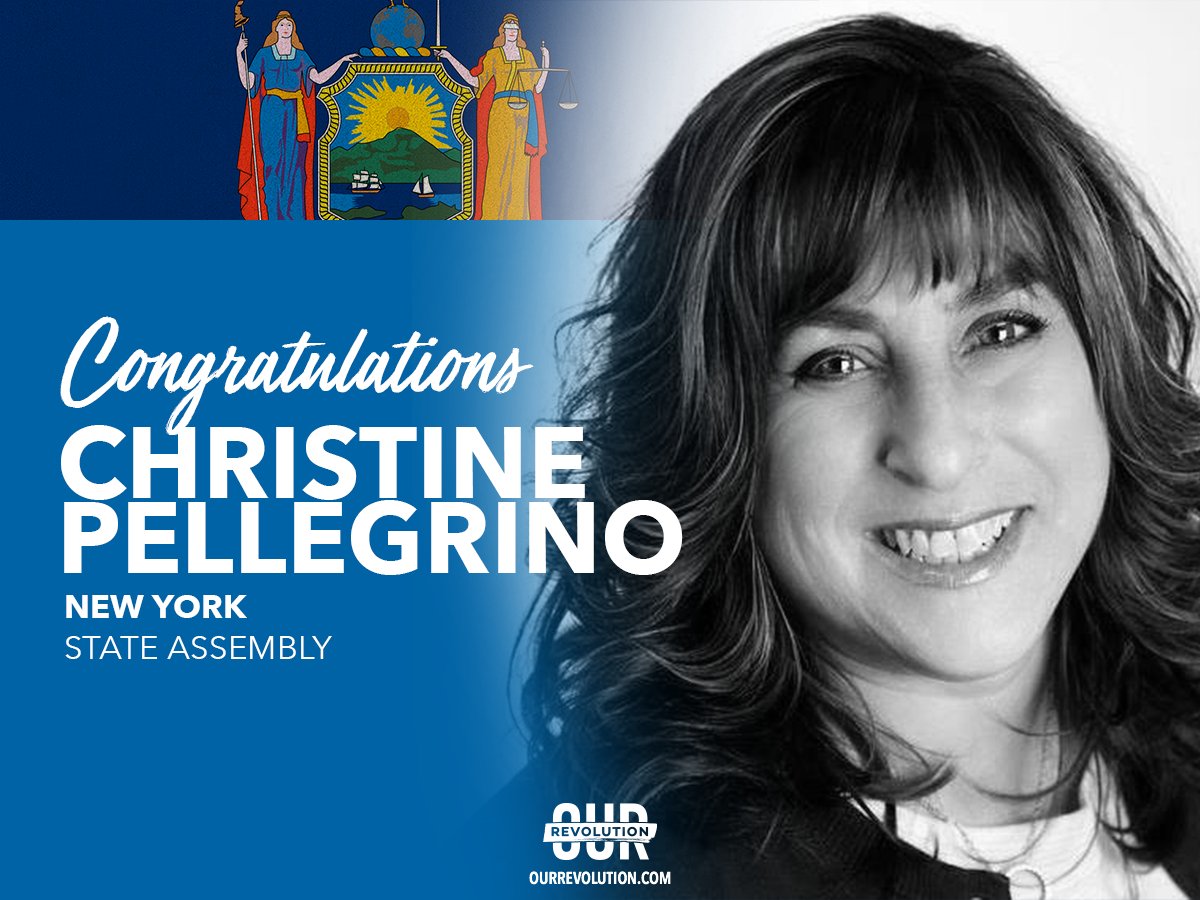 In New Hampshire, Democrat Edith DesMarais also won a special election in the town of Wolfeboro, defeating Republican Matthew Planche.
Pellegrino will take the seat of Republican Joseph Saladino. He has served in the position since 2004 but stepped down earlier this year after he was appointed Oyster Bay town supervisor.
Matt Walter, the president of the Republican State Leadership Committee, said Democrats may be beginning to understand that "political action starts in the states."
"After investing unprecedented dollars in failed efforts to flip seats, it appears Democrats could be waking to the reality that political action starts in the states," he said in a statement.
"Before last night, the only seat to change parties was from Democrat to Republican after Democrats failed to flip any seats in blue states with Republican control, including both chambers in Virginia, the Minnesota House – where Republicans have an all-time high – and a tied Connecticut Senate."